Broadcast Partners has appointed Peter van Klei as business director with effect from 1 August 2023.
With Peter, Broadcast Partners has not only significantly strengthened its commercial department, but also brought in expertise because of Peter's extensive knowledge and experience of the Dutch and foreign media industry. Peter van Klei is no stranger to the media industry. He worked for almost 30 years at M&I Broadcast Services as director sales & marketing. Within the role as business director at Broadcast Partners, Peter will focus on transmitter network distribution in the Netherlands and Belgium and the further development of radio "as-a-service" SmartRadio.
Peter van Klei: "Broadcast Partners is a beautiful and innovative company. I am honoured to have been asked to take up this challenging new position and look forward to the opportunity to use my skills and expertise at Broadcast Partners. Together with the existing team, I will work to further expand the client base in radio "as-a-service" with SmartRadio and further strengthen its unique position as the largest service provider of transmitter network distribution in the Netherlands and Belgium."
Robert-jan van der Hoeven: "When Peter van Klei turned out to be available, I did not hesitate for long to contact him. His knowledge and skills are a perfect match for our company and our company for him. Working with Peter will increase our clout and will benefit both our customers and our company."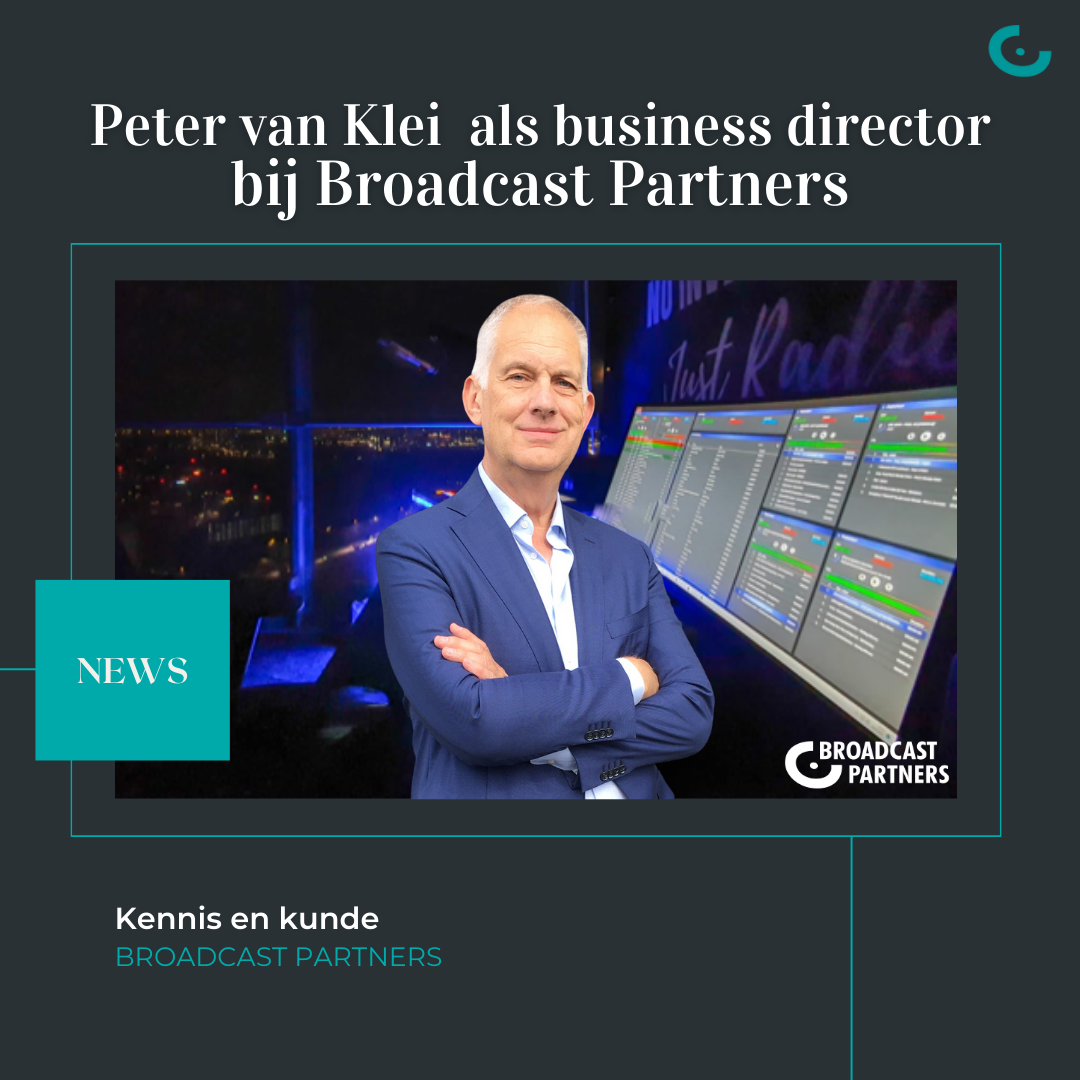 About Broadcast Partners
Broadcast Partners is the market leader in FM and DAB transmitter parks and is the technical partner of most radio stations, from local to regional and national, including all major radio stations in the Netherlands and Flanders. Broadcast Partners' customers include Radio 538, NPO, VRT, Q-Music, Nostalgie, Sky Radio, Radio 10, Radio Veronica, 100%NL, BNR Nieuwsradio and most regional broadcasters. In addition, Broadcast Partners supplies broadcasting technology in several countries and has its own R&D department that develops innovative software products such as SmartRadio for the media industry.
For more information on broadcast network distribution or SmartRadio, please contact our R&D department, (+31) 115 683 555, info@broadcastpartners.nl or check www.broadcastpartners.nl