Everything for radio stations
Say radio, and you say Broadcast Partners. As a radio station, you need a transmitter or transmitter network to broadcast programs on AM, FM or DAB+. Building a transmitter network requires expertise. At Broadcast Partners we have the right knowledge, skills and experience to advise and serve radio stations in the best possible way. We provide them with all the necessities such as a transmitter, transmission equipment and reception monitoring. You also tune in to Broadcast Partners for complete broadcast distribution. We deal with program signal feeding, audio processing and we work on (N)SFN synchronization. And now simple: We pick up the radio signal at the studio and make sure it is broadcast on AM, FM or DAB+ . We make sure radio stations are on air 24 hours a day, 7 days a week!
Transmission range
The transmission range of a radio station is a decisive factor in its success. When it comes to coverage of airwaves, we check the calculated theoretical coverage and get the most out of the broadcast license. Managing and optimizing stations and frequencies is of great importance to a radio station. We do everything we can to continuously improve the lifeline of a radio station. For example, we perform field and drone measurements to continuously optimize the transmitter network and to get the most out of the license.
As a specialist in frequency planning and transmitter network management, we deal with the technical planning and distribution aspects of radio stations. In addition, we can unburden radio stations in many more ways. This allows them to outsource technology and monitoring. In doing so, we take full responsibility when it comes to technical aspects and transmission range. Radio stations can also come to us for radio automation & broadcast products. They have also come to the right place for studio equipment, such as uniquely designed studio furniture and innovative antenna solutions. At the same time, we offer solutions when it comes to making radio in the cloud. We make digital broadcasting possible with our in-house designed DAB+ hardware and software solution aXemble. We have a tailor-made solution for every radio station!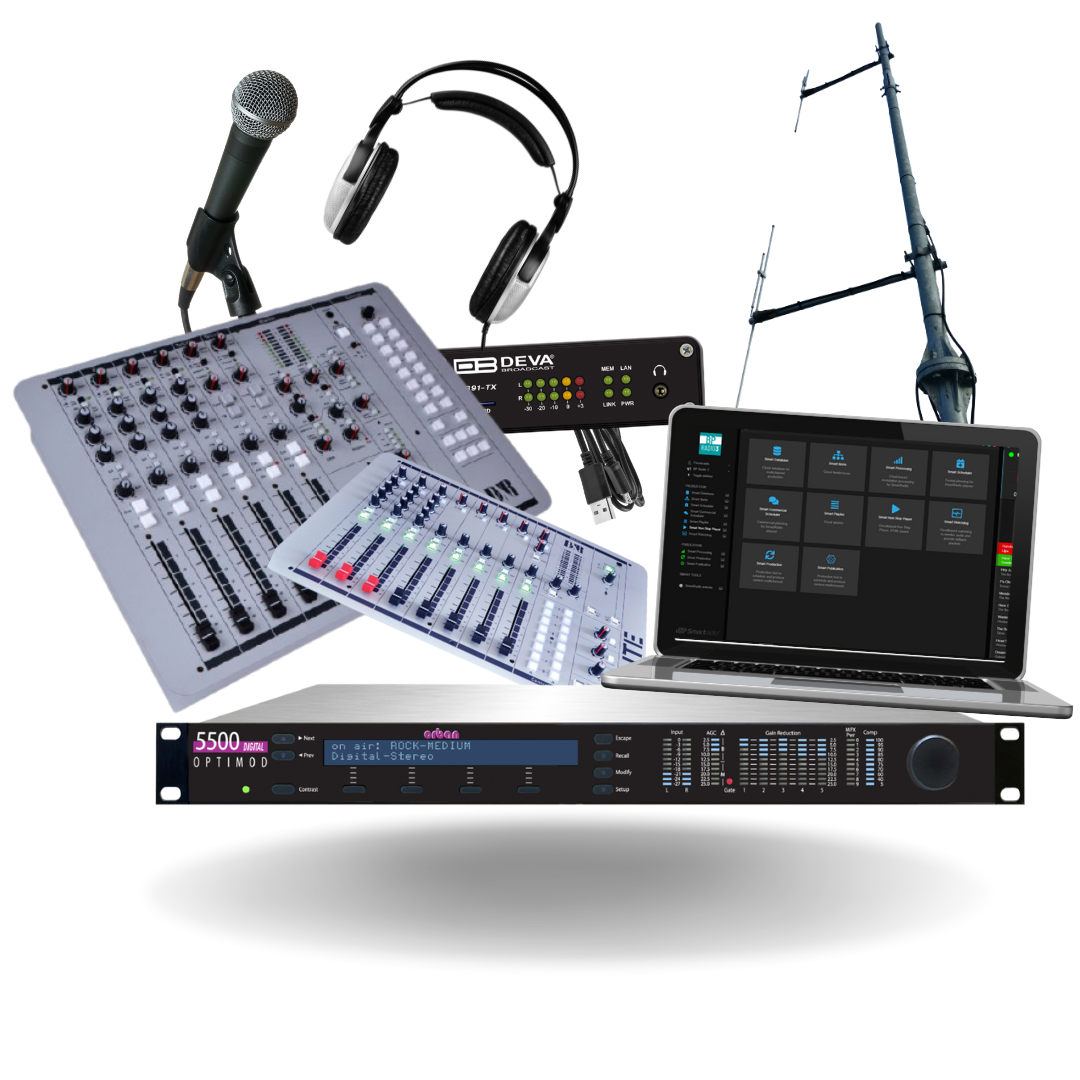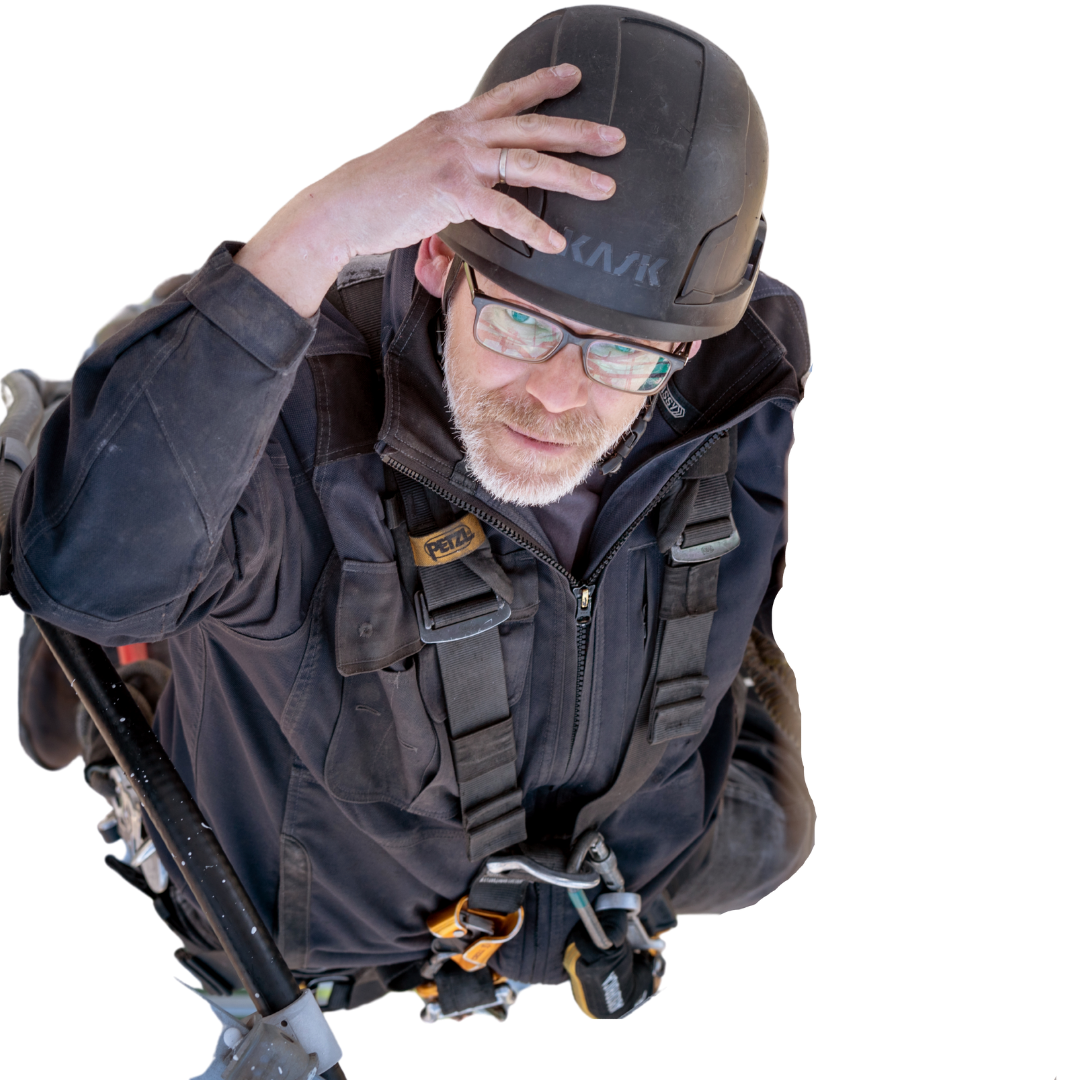 As the market leader in broadcast network management in the Benelux, we are always looking for more innovation. We have transmitter parks in the Netherlands and Belgium. We constantly monitor our transmission system through our self-designed monitoring system Site Console in conjunction with MonitorMe. This way we are always instantly informed of the current goings-on of our stations!
We continue to continuously search for new improvements to the transmitter networks based on the latest insights and modern techniques. At the same time, we at Broadcast Partners are working on innovative antenna solutions that respond to customer needs and future technology. Opportunities to expand the coverage area are always taken advantage of.
When it comes to frequency planning, we are on top of the latest developments on a daily basis. Our team conducts daily surveys to implement optimizations. At Broadcast Partners, we initiate range studies to determine and ultimately improve a transmitter's transmission range. We also search for new frequencies, a unique daily activity within Broadcast Partners, to optimize our customers' broadcast reach.
In doing so, the industry has to deal with broadcasting licenses and legislation. Any changes in broadcasting licenses and legislation are closely monitored. We also have the task of preventing degradation of the customer's frequency package, when existing frequency rights are at stake.
As a local broadcaster, you'll find everything you need with us. For example, we have various broadcasting systems for AM, FM and DAB+. Of course, we can help build and install these installations.
You've also come to the right place for radio automation such as AerOn Studio and SmartRadio. Local broadcasters can also come to us for studio equipment, studio furniture, visual radio, RDS systems,
antenna systems, cables, connectors and other innovative solutions. From microphones to transmitters and antennas, you'll find it all with us!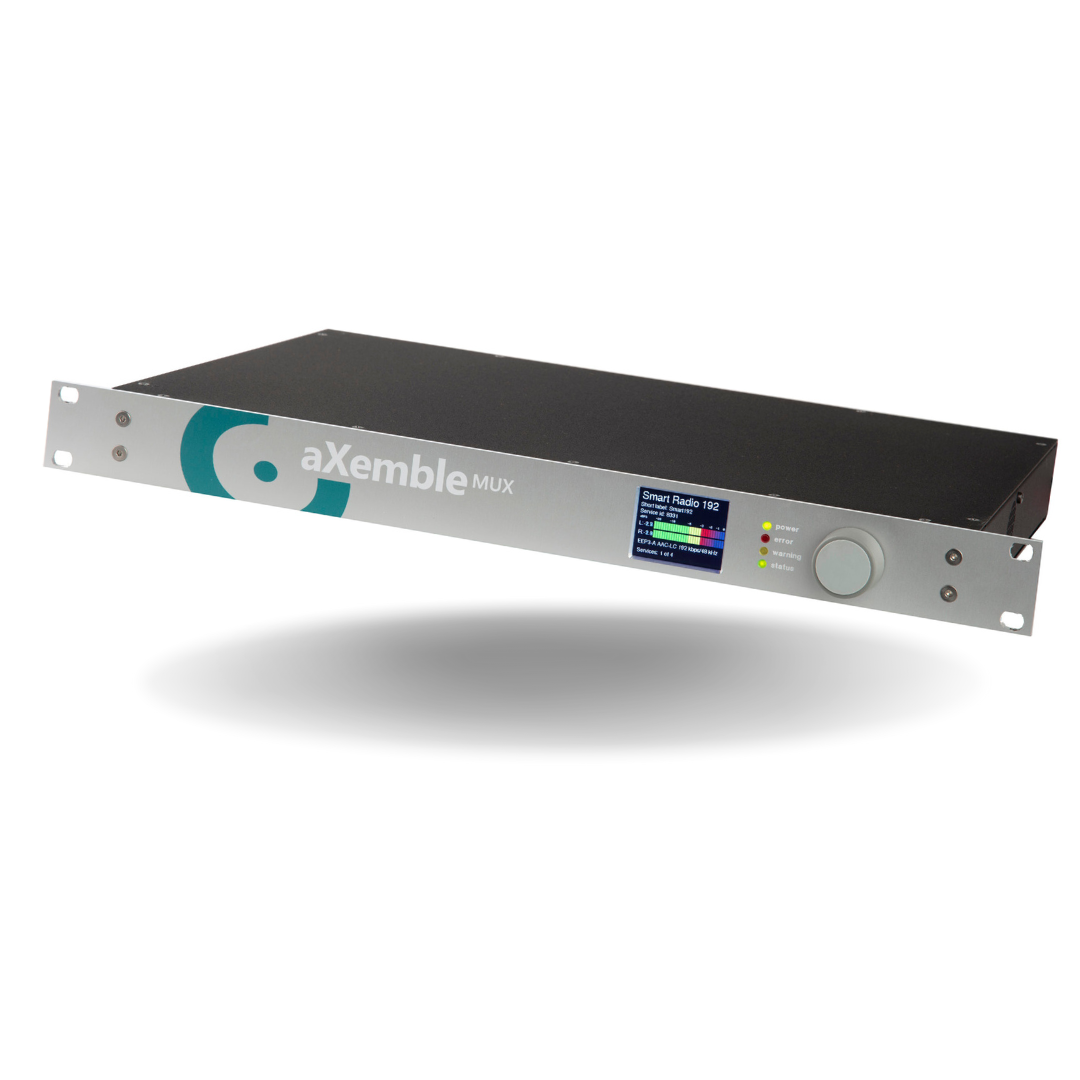 At Broadcast Partners we don't sit still, with the help of our technical team of engineers and developers we are constantly evolving. In addition, we provide FM and DAB+ consultancy, with several topics being part of our daily work. Broadcast Partners designs frequency plans and associated transmitter networks. We optimize frequency plans, transmitter networks and support in their coordination. The development of frequency plans and the rescheduling processes of FM and DAB+ are carried out according to the latest technical insights and developments.
aXemble
"Innovative and full option solution for DAB+"
Broadcast Partners provides an innovative and full option solution for DAB+: The aXemble. This product line consists of 2 parts: a full option encoder and in addition a full option encoder that also functions as a Multiplex. AXemble is compliant with DAB+ standards ETS 300 401.
Broadcast Partners has recently successfully implemented aXemble DAB+ headends for national and international broadcasters at several locations in the Netherlands. Thanks to our years of experience in DAB+ systems and complex set-ups for commercial and public broadcasters in the Netherlands, we guarantee excellent support and development. Read more about aXemble here.
AerOn
"The complete Radio automation solution"


Since 1983, Broadcast Partners has been developing professional software solutions for radio stations. It is necessary for them to keep up with the trends and developments within the radio industry. AerOn Studio is designed to provide optimal support for radio stations. Our radio automation software evolved from a non-stop tool to an essential part of live programming. Broadcast Partners guarantees optimal continuity and expert support.
AerOn Studio radio automation has proven performance, intuitive operation, stability and can be modularly expanded at low cost. The modular design makes the software scalable in capacity, size and functionality. AerOn Studio can be set up for any type of radio, with the ability to expand easily, quickly and at will when needed. Read more about AerOn Studio here.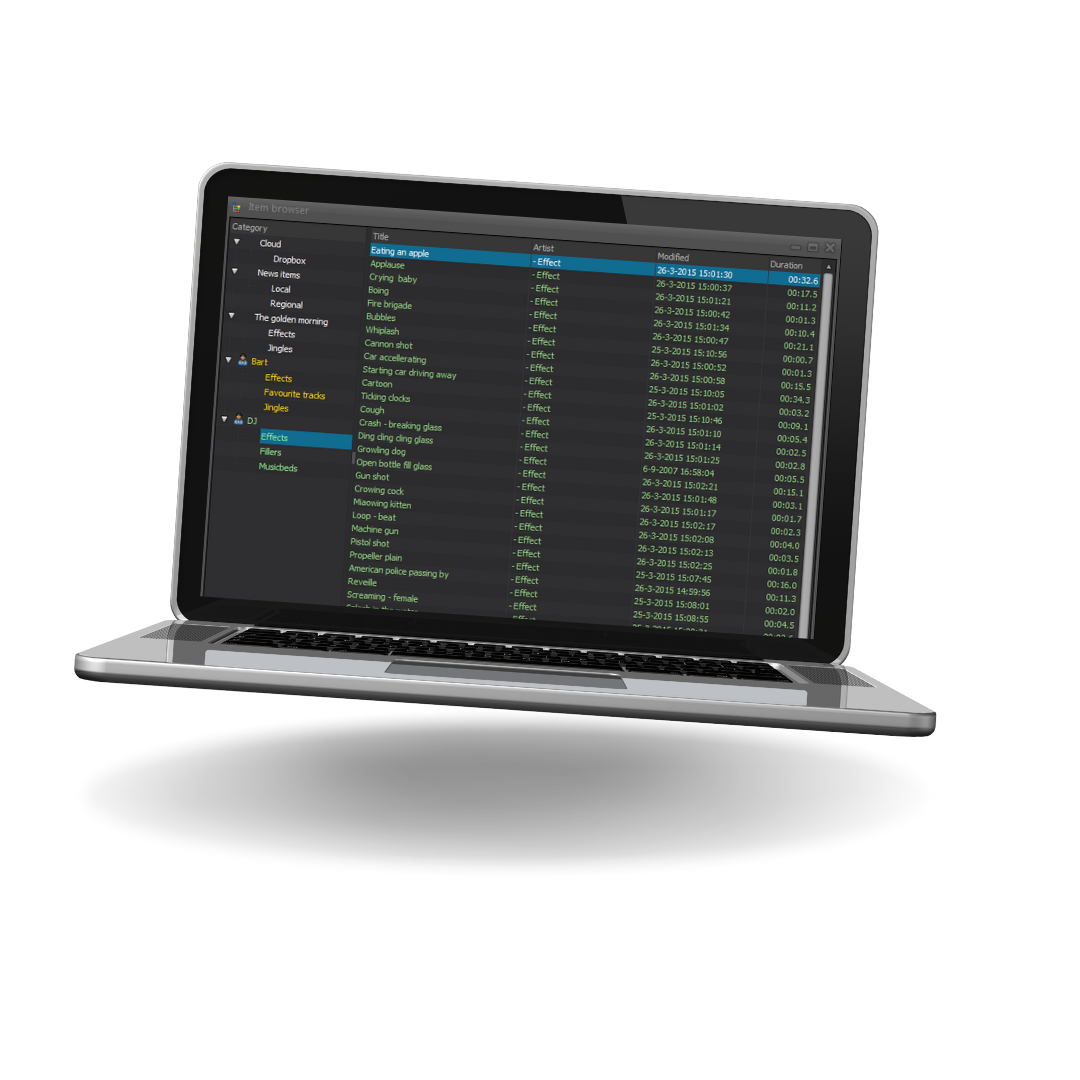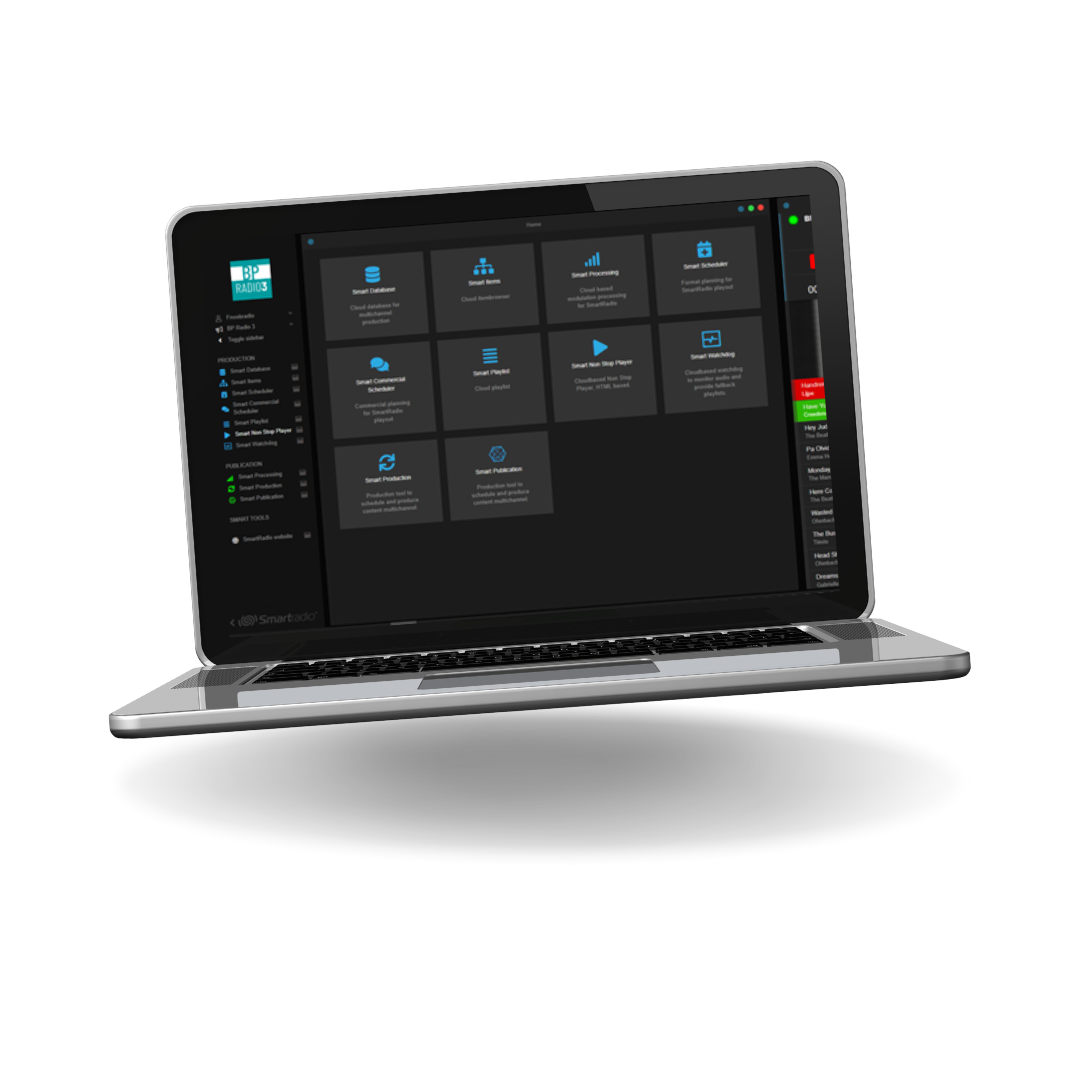 SmartRadio
"From radio automation to SmartRadio"
Broadcast Partners is obviously thinking about the future of radio. For example, our research & development team developed SmartRadio to best serve future radio creators. With SmartRadio you can create your fantastic radio shows anywhere! Whether from home or from an exotic destination. It is possible! SmartRadio makes radio in the Cloud, making creating, editing and broadcasting radio shows more flexible. Broadcasting can be non-stop or live. You reduce hardware costs, you collaborate easily and you are flexible.
SmartRadio, at the same time, allows systems to interact in various areas. It is designed to bring together the best of different worlds. SmartRadio's service can be purchased based on personal requirements. With a licensing model, each media company can purchase the desired service and functionalities. Read more about SmartRadio here.
Highlights from SmartRadio:
It saves time and money, reduces hardware costs;
Available anywhere, work remotely without travel time;
Improves performance, control of listening data.
Radix
"Simplify your RDS"
Radix 2 is Broadcast Partners' updated RDS software that makes on-air publishing via an RDS encoder easier than ever. The software makes it possible to manage the complete RDS traffic for a radio station using an all-in-one application. It can run either stand-alone or in a networked environment. You don't pay for individual client or server licenses.
In addition to dynamic data, such as the title and artist of the playing track from AerOn Studio, for example, Radix 1.0 already offered each radio station very ample possibilities to enter all kinds of messages and have them displayed automatically.
To constantly respond to current events, you need time. In practice, many radio stations do not have the time at all to enter, update and regularly renew everything. Therefore, we have developed a solution in the Radix 2 software by applying RSS/XML feeds. By using this, you enter your settings once. Then you broadcast current weather, news, showbiz and other messages every time, completely automatically. Simple and easy! Discover Radix here.