Can you talk a little more about how GLXY is doing now after you started?
GLXY started with the idea that there is still a big gap in the media landscape in terms of Hiphop and R&B music, a music movement that is very popular among young people. FunX was at the time the only radio station to play this type of music extensively, but falls under public broadcasting as a local radio station in major cities. A commercial variant in this genre did not exist (anymore) so for us a logical and enthusiastic step to dive into this gap!
How did you end up with Broadcast Partners?
In April 2021, the decision was made to broadcast nationwide, after an initial tryout on local DAB+ muxes. On the local muxes we were already using Broadcast Partners' expertise and infrastructure and we are extremely satisfied with that, so for a nationwide expansion the choice was quickly made! As of April, GLXY can be received nationwide on the MTVNL network, DAB+ 7D.
What have you recently updated about your studio?
GLXY started as a nonstop radio station, but since the plan is to start with presented programs, there was a need for a nice workspace (read studio). For this, too, we relied on Broadcast partners for construction.
For the studio, we engaged Broadcast Partners for the new Axia iQx mixing console, a Telos iQ6 sic-Line talk show phone system, AETA audio codecs, studio furniture, PTZ cameras, acoustic photo panels with custom design print and a Pioneer DJ set. We are extremely happy that we can now work in a new studio to expand GLXY!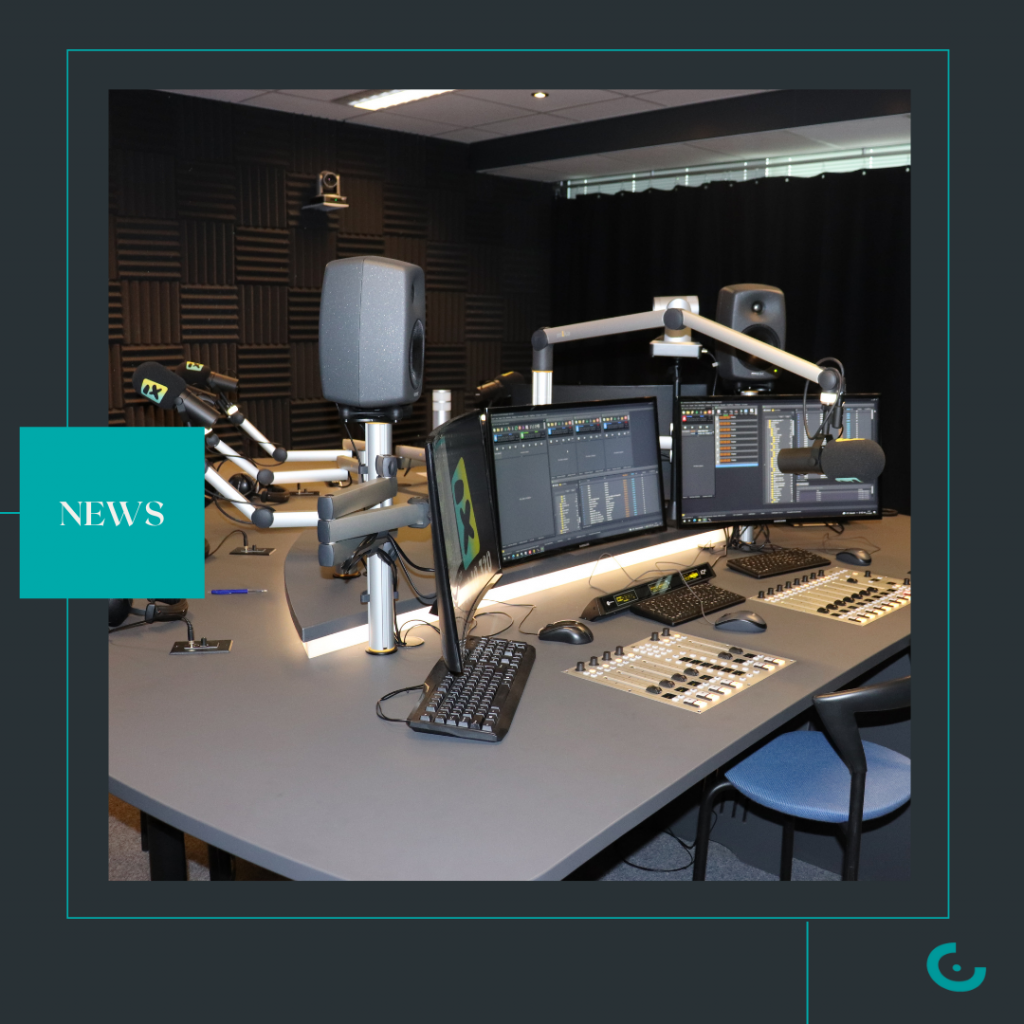 What are your plans in the future?
In the near future, programming will be expanded to include presented programs, guests in the studio and lots of online content. For this purpose, 9 cameras have already been installed in the studio, so that our listeners can cozy up to the show. GLXY programs about 60% of Dutch music in its daily playlists according to the hit radio format. But with the programs presented, there is plenty of room for deejay sets, live performances and most of all, lots of FUN!
On behalf of everyone at Camfactor and GLXY, a huge thank you to the BP crew for thinking along and moving quickly in setting up and expanding GLXY.
Listen to GLXY!